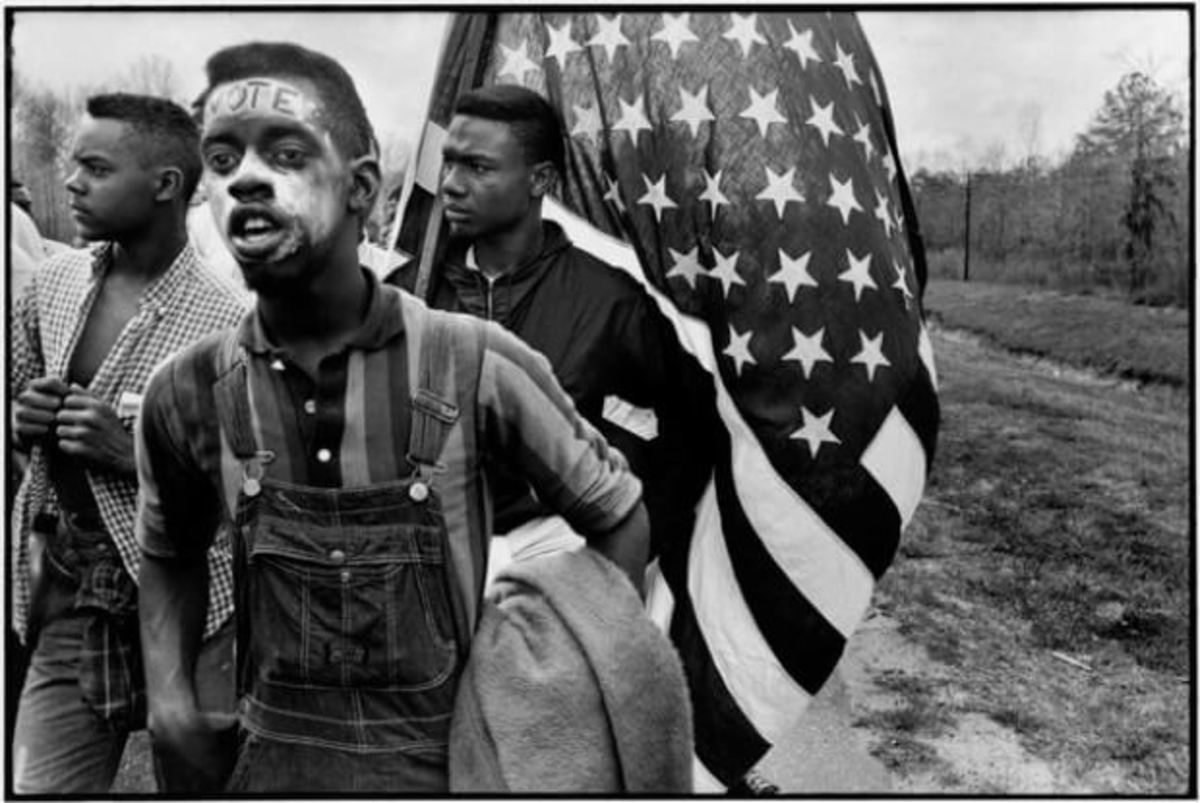 Like Bruce Davidson's photos from the 1965 Selma to Montgomery march, Lin-Manuel Miranda's Hamilton: An American Musical allows us to believe in a United States of America that can endure in perpetuity when everything tells us that it will only exist for a fraction of a second.
This is the power of art. This is why we need powerful art.
Medgar Evers and John F. Kennedy were murdered in 1963. Malcolm X and James Reeb were murdered in 1965. Martin Luther King Jr. and Robert F. Kennedy were murdered in 1968. A seemingly countless number of men, women, and children lost their lives and their livelihoods in the years leading up to and following this photo. But when we look upon it we swell with pride because of the undeniable victories of the Civil Rights Movement. Our story of progress distorts everything surrounding the pain of of day-to-day life.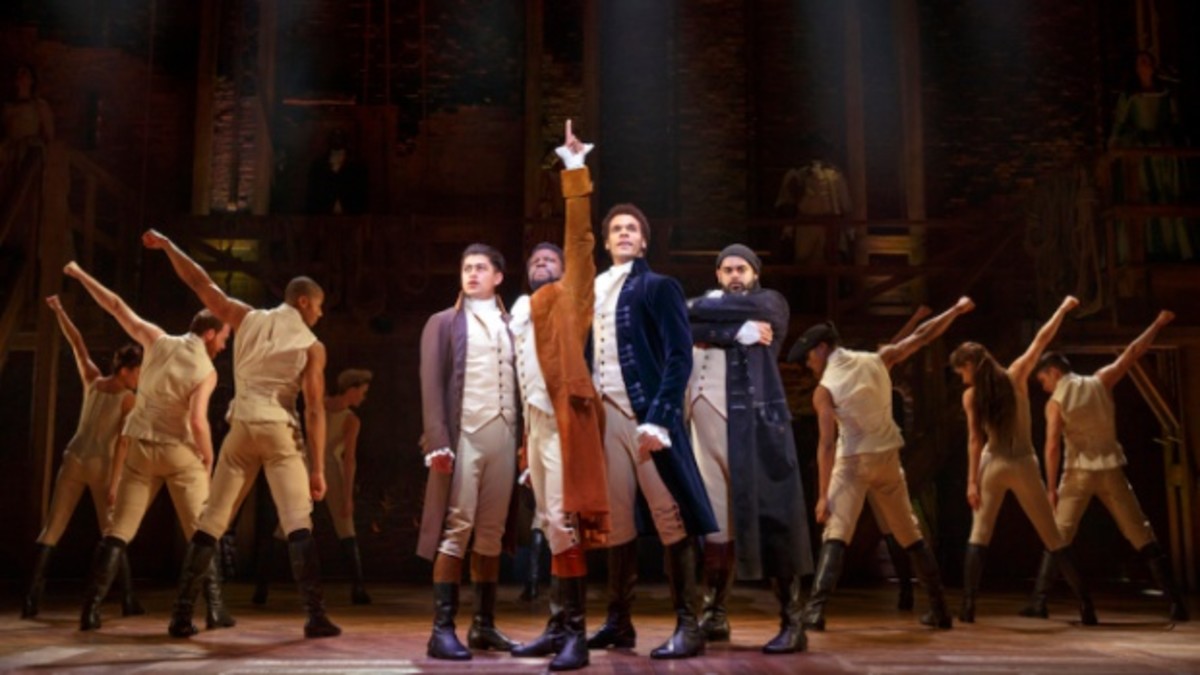 Looking upon a stage filled with actors of color in period costumes, watching an award winning, critically acclaimed, inspirational piece of art, it's impossible not to get lost in the moment. The audience is old and young. It is Latinx, and Caribbean, and East Asian, and Pacific Islander, and South Asian, and Native American, and Middle Eastern, and Black, and White. Everyone is thrilled to be there. Everyone is happy to give in to the urge to rap and sing along. For a moment, we live up to our creed: E Pluribus Unum. Out of many, we are one.
This is the power of art. This is why we need powerful art.
But when we leave the theatre, we return to the world where a man who launched his presidential campaign by calling Mexicans "criminals, rapists, drug dealers, and murderers," flies to Arizona to pardon a lawless, immoral, unethical, vile "Sheriff," who boasted about constructing "concentration camps." We return to a world where uttering the words "Black Lives Matter" inspires outrage in non-Black people, but the murder of Black fathers, mothers, and children at the hands of law enforcement officers and "neighborhood watch" vigilantes, only seems to inspire speeches about the "letter of the law."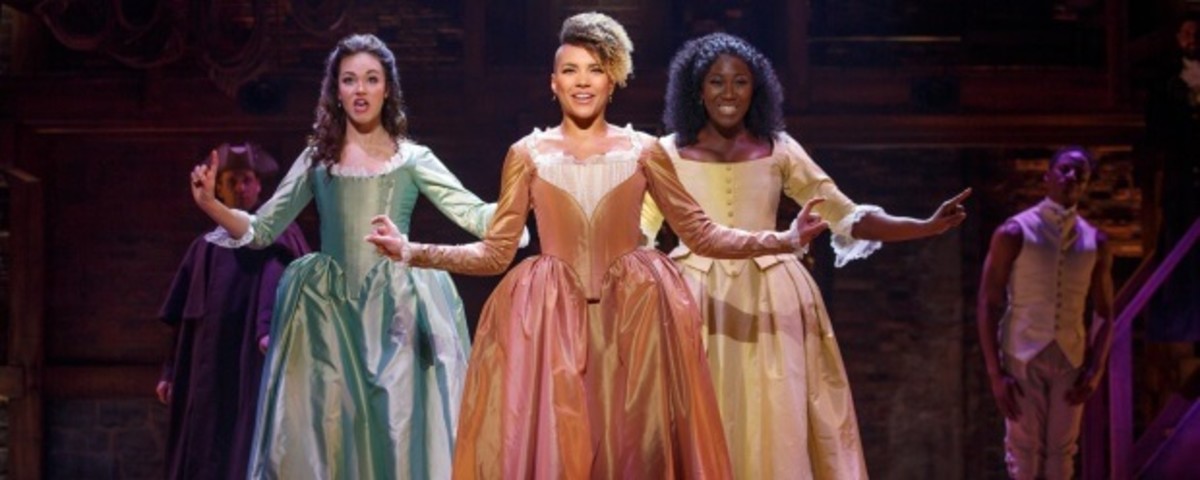 Outside of the theatre, we navigate a world in which there are Nazis and KKK members and white supremacists with blood on their hands, but instead of stopping them, we debate their "free speech" rights. We let the occupant of the White House steer the media toward a debate regarding the "Antifa," when this is the same repugnant being who wrote and rewrote and re-rewrote Muslim bans, and has directed the Department of Homeland Security to torment and terrorize immigrant families.
The world outside of the theatre is the world in which hate crimes have exploded, and healthcare, organized labor, Affirmative Action, and DACA are on the chopping block.
The world outside of the theatre is the world we live in. The world outside of the theatre is the world in which you can be a Trans member of the (100% volunteer) armed services and have the Commander in Chief come after you. The world outside of the theatre is the world in which hate crimes have exploded, and healthcare, organized labor, Affirmative Action, and DACA are on the chopping block. Environmental protections and progress in addressing climate change have been shaken into nothingness, like the images on an Etch-A-Sketch. All while 35,000 in Texas alone have had their lives irrevocably altered by a "500 to 1,000 year flood event."
The world outside of the theatre is the one we live in. And no speech, no campaign, no candidate, can undo all of the damage done by the elected and appointed officials, and heads of corporations, and other powerful individuals who have brought us to this point where white people believe that they are facing institutional discrimination when it's people of color who don't know whether to be more afraid of a North Korean nuclear incident, or any interaction with anyone with a badge, or anyone with a car, or a weapon, and a sense of vengeance. It's madness. Hell, a multinational corporation can't even release an ad that points out that "you're pretty for a Black girl," isn't a compliment, without having the Internet go crazy.
And yet, every day folks without reason to, get up and go on.
Every. Single. Day.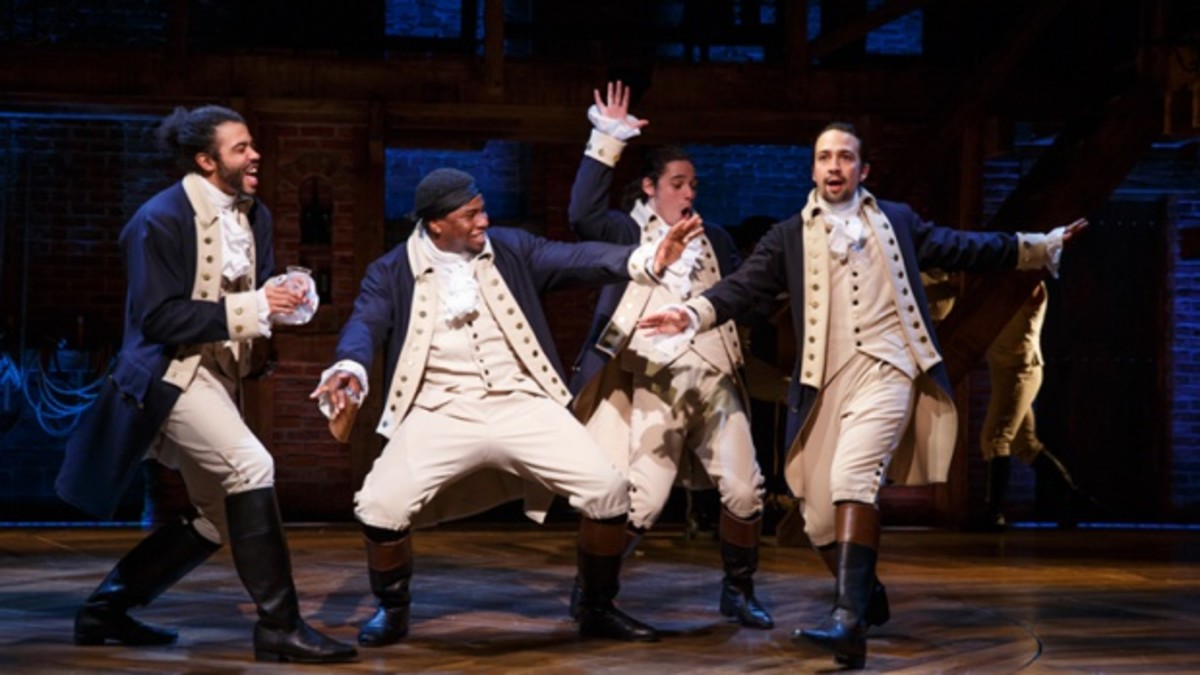 And that is why I am so grateful to Hamilton. Because like Bruce Davidson's photo, it helps so many who have grown weak or numb; so many who are cynical to the point of being broken; so many who can only imagine themselves six feet under or en route to the sunken place, to get up and go on.
Art is why the reason to roll up our sleeves endures.
We need a reason to roll up our sleeves and do the work of making sense of a social contract that was born out of the 3/5 Compromise and the Naturalization Act of 1790, at the same time it gave us the Bill of Rights. We have lost faith in the private sector and the corporations that comprise it. We have lost faith in the government, and the elected and appointed officials who run it. We have lost faith in the print press, radio reporters, tv pundits, and online media. We have lost faith in schools, churches, and in our very democracy. We have lost faith in our ability to do anything but fight over social media.
Our feelings of hope, our longings for justice, are not sappy, sentimental, and pointless. It is insufficient to say that we survive because of the them. It is undeniably that we act because of them. Every revolution, every movement, every migration story, and every story of choosing tomorrow, when all yesterdays give us zero reason to assume change is possible, are informed by these. Art on the stage, on the screen large and small, in the written word, on mural sized walls, or small installations, captured in photographs, or captured in song. There is a reason that every culture and language that has ever existed has created forms of storytelling, music, and dance.
Art is why our good ideas, humanity, and dignity survive.
Life doesn't discriminate
Between the sinners and the saints
It takes and it takes and it takes
And we keep living anyway
We rise and we fall and we break
And we make our mistakes
And if there's a reason I'm still alive
When so many have died
Then I'm willin' to
Wait for it
I imagine death so much it feels more like a memory
See, I never thought I'd live past twenty
Where I come from some get half as many
We have to make this moment last, that's plenty
Scratch that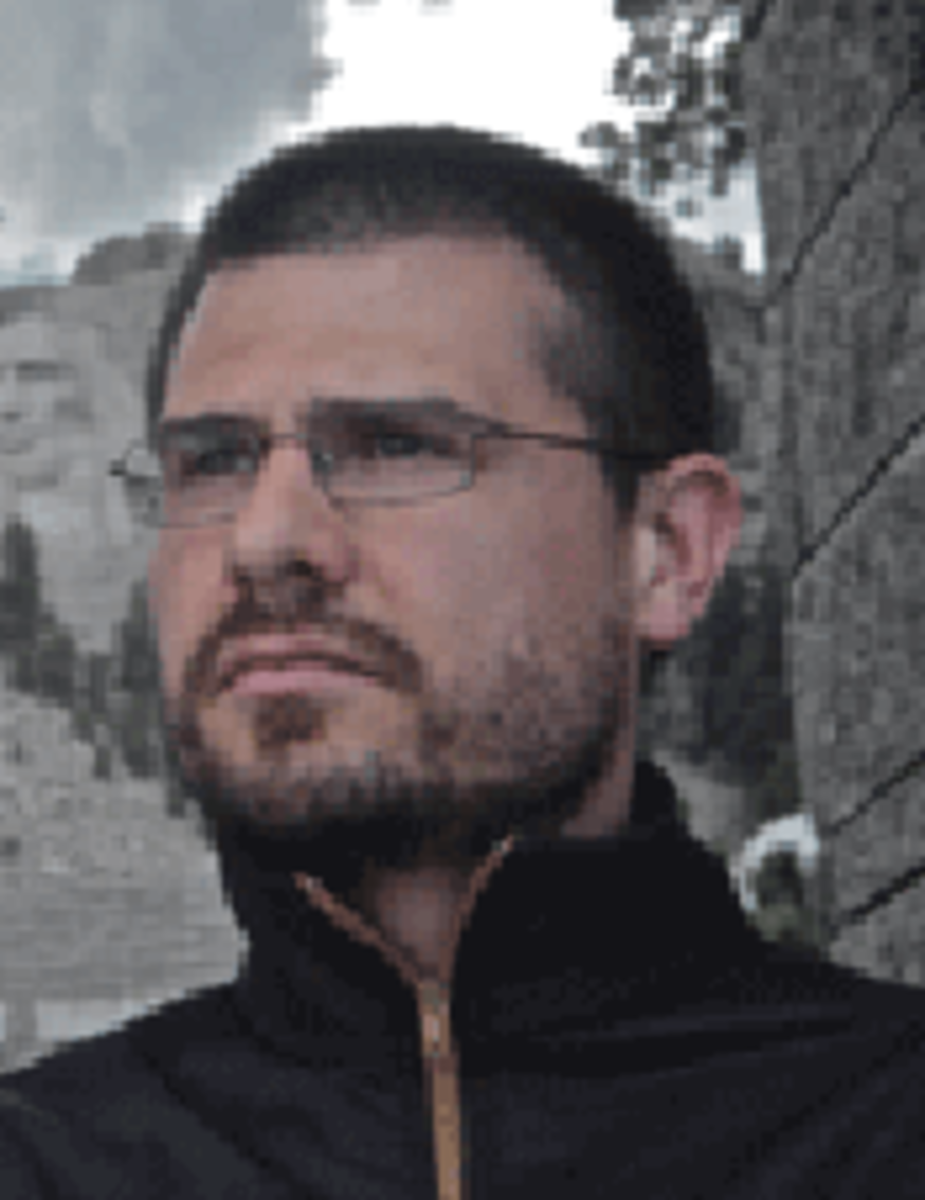 This is not a moment, it's the movement
For the first time, I'm thinkin' past tomorrow
And I am not throwing away my shot
Rise up!
Unai Montes-Irueste